About the author
by Elia Strange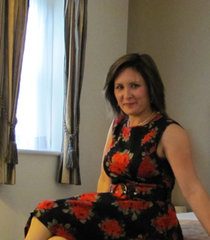 ELMIRA STRANGE
(Elia)


Entrepreneur, Educator, Researcher

BA (Hons)- Psychology and Counselling,
Mphil - Psychology,
and currently working on PhD (Psychology)




---
---
Elmira Strange has been studying human behaviour and Psychology for over 10 years. Elmira moved from Russia to United Kingdom in the year of 2000, where she continued her higher education in Psychology and Counselling.

During her studies, Elmira gave several lectures and seminars on the topics of: 'Attraction and development of relationships', 'Dealing with stress and anxiety', 'Healthy behaviour', and so on, and worked as a Clinical Psychologist Assistant and Samaritan while studying.

Currently, Elmira is a member of British Psychological Society and an important link for collaboration between Russian and UK's Universities. Currently, Elmira is researching 'Stress in parents and carers of children with neurological disorders and conditions' which hopefully, will lead to acquiring PhD level of her education.


---
---

In her spare time, Elia is also working on her homemade jewellery collection - ELIA'S JEWELLERY, which you can see it here: https://www.facebook.com/EliasJewellery


---
---
The "Coping with Stress" website was born as a result of her passion and her desire to share the most interesting and important information with as many people as it is possible. If it is possible to make the Earth a better place to be, then let's learn how to do it!



If you would like to ask Elmira to write an article on a particular topic, or if you have a question or comment for her, please contact her using the form below:



---
---


Sign up below to receive my free email newsletter with new fresh articles to help you to become healthier and happier.
It's sent about once a month. No spam. No sharing of your email address. Easily unsubscribe at any time.