Psychological Tests and Quizzes
by Elia Strange


We all need fun in our lives. Particularly when you are stressed or going through some 'difficult' phase of life.

Sometimes it's just difficult to 'focus on positive thoughts' as everyone seem to suggest. But it is possible to read some jokes, take fun tests and quizzes, read some funny stories, watch some good films, and so on.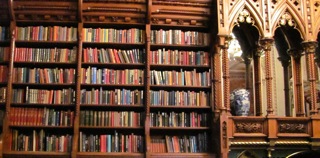 Psychological and Fun TESTS and QUIZZES:


Tests and Quizzes

How optimistic are you?

How angry can you get? (Fun test)



How well can you cope with stress?

What type of personality are you?

What are your stress levels? (Rahe & Holmes)

Are you mindful?



How bad is your memory?

How well do you know yourself?

Are you always right?



Can you talk to teenagers?

Are you independent?

Do I have Social Anxiety?



Is it time to take stress seriously?

Depression Test: How depressed are you?

Do you have a time to recreate?


---

We need fun. Like taking fun tests and quizzes and learning more about yourself.
These sorts of things make our stressful lives somewhat more bearable. This is what 'coping with stress' is all about. Not serious psychological assessments with the doctors that never smile (although sometimes they do help). But some light-hearted story or a quiz to make you feel better.


This is why I try to put jokes above many of my articles. This is why I put this page with fun tests and quizzes. And there will be some more!


As you've probably heard before, don't take tests and quizzes too seriously. Although they might be a good revelation or indication of some of your traits, it is important to remember: our mood, and therefore a lot of our answers to the test/quiz, may depend on many things: your current family situation, your stress levels, and so on.


So, use your own judgement. You know what you like. And if the test shows some 'weird' answers, you might: a) argue with it, b) find that there are some 'hidden' parts of you that you didn't know about, c) share it with others and see how different or similar they are with their answers (if they are willing to share them of course).


In any case, just enjoy these tests and quizzes and have fun!
---
---


Sign up below to receive my free email newsletter with new fresh articles to help you to become healthier and happier.
It's sent about once a month. No spam. No sharing of your email address. Easily unsubscribe at any time.