Did you find your dream job yet?



Most of us have to go to work every day.

Do you enjoy what you are doing at work?


Or are you keep thinking: 'What is my dream job? What would like to do instead of this job?'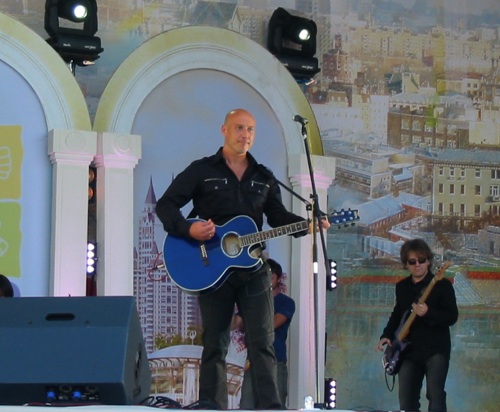 by Elia Strange



Maybe you would like to find a job where you can earn more money, have a nicer boss, friendlier colleagues, or be more independent and work mostly on your own?
---

You live one life. Don't you think it's important to find something that you love doing? And not just your hobby, but something that you could make a living from. Something that you would enjoy and what pays well too.
So how do you find your dream job?
After spending some time researching this subject, I would like to offer you some really interesting insights and suggestions. Read them, remember them, follow them.
Get closer at figuring out your purpose in life and find that dream job!
---
---
How to find your dream job
1) When you get on with your day, observe your thoughts when you think about other people's jobs, careers and hobbies. Make a mental note of those activities that you find 'interesting', 'fun', and 'something that you would like to try one day'. Remember them or write them down.
2) Write these 'fun' ideas in a special notebook. You can even title this book as 'My Dream Job/Career'. Write down the various job ideas that seem attractive. If you see this kind of job advertised in the paper or online, print the advertisement out and stick it into your new journal.
Also, if you will see an article about people making a living from what you would like to do, do the same thing. Print it out and add it to your collection.
By gathering these ideas in one book you can help your mind to focus its energy in one specific direction, i.e. finding your dream job that you would truly love.
3) Become interested in what other people doing for a living. You will be surprised to learn about the variety of job ideas that you haven't thought about before and how people make money from them. Just by actively doing this exercise (i.e. asking as many people as you can about what they do), you might find some career options that you haven't even consider earlier.
4) Leave the money out of equation. Well, at least for now, whilst you are looking for your dream job ideas. Sometimes finding a job that pays very well is not enough, because usually high-paid jobs are also challenging and stressful.
You would be amazed to find out how many people in high-flying careers dream daily about the jobs that are less paid but also less stressful. You might ask 'why don't they change their jobs then?' Well, they do, but usually after getting seriously ill from stress as I was writing about in my other articles (for example 'How stress affects your health' and 'Mental breakdown and burnout').

It's very difficult to stop and change your career once you 'stuck' in it, especially when the salary is high. But if you get ill from stress, then your well-paid salary often goes on medical treatments, and not on fun things anymore.
5) Think about your previous job experiences.
Did you like to work on your own or did you enjoy being part of a team?
How much responsibility was sufficient for you?
Did you prefer doing mental or physical tasks?
These considerations are very important for finding your dream job.
6) Still thinking about your previous job experiences: reflect on what types of jobs you enjoyed doing.
Find 2 jobs which were the most enjoyable ones.
What about those jobs that you particularly liked?
7) Your dream job might require a bit of time for reflection and planning. To be truly happy with your work, you will need to find a job, which combines many of attractive aspects. But often even a dream job does not tick all the boxes. It's about compromise too.
The secret here is to find a job that you would be enthusiastic about and that in the end of the workday you would feel satisfaction about the job done.
---
---
In conclusion: Many people dream about their ideal job daily. Are you one of them or do you have guts to find and pursue your dream job?
Dream job is when your passion meets your talents.
Think about the career options that make your heart sing. Then think about the skills and experiences that you already have. When you gather some ideas, start looking at the companies that employ people for these types of jobs and research what you might need to gain in terms of additional skills or experiences for them.
Although finding a dream job might take some time, don't forget that dream job requires some dreaming too, not just a practical approach. Follow your heart, follow the excitement, and find that dream job of yours!
---
Other articles you might like:

Manage your stress at work

Mental Burnout and Breakdown

Life's too f***ing short


Mindfulness: Reduce your stress

How to get what you want

How to look confident


---
---
---
---
---




Or follow me on Twitter and Google+ by clicking on the symbols below:


---
---


Sign up below to receive my free email newsletter with new fresh articles to help you to become healthier and happier.
It's sent about once a month. No spam. No sharing of your email address. Easily unsubscribe at any time.