Do you take the time to recreate?
(Taken from 'Stress-Free Living' by Wilson, E.)

Recreation is just that: the chance to recreate yourself. But so many of us are so busy that we never take time out. And the result is a flattening of life, a feeling that we're loosing out. And we are: without the chance to recreate we risk loosing our equilibrium, bounce and sparkle.
by Elia Strange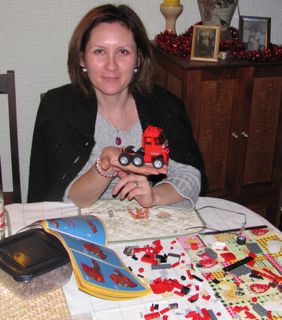 For this exercise you need a pen and paper (or you can print out this page and write your answers next to the statements below). Simply answer 'yes' or 'no' to the following statements:
---
- you take a breather every few hours during your working day


- your work doesn't impinge on your personal life


- you see plenty of the friends that matter


- you see plenty of the people that raise your spirit


- you have time at least once a week to act spontaneously – catch a movie, savour a cup of coffee at a pavement café, phone a friend just because they crossed your mind


- you read books as opposed to magazines, newspapers or work-related reading


- you leave work at a reasonable time each day


- you always take all of your holiday allowance


- you always take a full hour for lunch unless there's a real emergency


- you always have time if a friend needs half an hour




---
---
'Do you take time to recreate' Test Scores:


Score 1 for every 'yes', and 0 for every 'no'.



If you scored 7 or more
You do have time for yourself and you probably feel there is enough time to follow your interests, plan your future and be creative with your options. Do what you have to do, but never forget about the right balance of 'work and play'.


If you scored 6 or less
You need to slow down a little more to give your brain and body a chance to recover from the hectic pace of your life. Take time out, go for a walk, read articles such as how to reduce stress, what to do when you stressed, and how to be happy in this 'unhappy' world. Take care of yourself because nobody else will.

---
---
Other articles you might be interested in:

Are you independent? (Quiz)

Is it time to take stress seriously? (Quiz)

Can you talk to teenagers? (Quiz)

How to be happy in this 'unhappy' world (Article)

Stop irrational thinking in 6 steps (Article)

How to reduce stress instantly (Article)

Signs and Stages of Stress (Article)


... or go to:

Article Archives

Archives (Page 2)

Coping with Stress (Home Page)



---
---
Reference:
Wilson, E. (2009). The Feel Good Factory on stress-free living, calm-spreading, mind-soothing, strain-slaying ideas for a happy life. Oxford, UK: Infinite Ideas Limited.



---
---
---




Or follow me on Twitter and Google+ by clicking on the symbols below:


---
---


Sign up below to receive my free email newsletter with new fresh articles to help you to become healthier and happier.
It's sent about once a month. No spam. No sharing of your email address. Easily unsubscribe at any time.