10 Interesting facts about marriage


by Elia Strange


Do you know that according to the Russian well-known newspaper "Arguments and Facts", men and women think differently about their marriage status?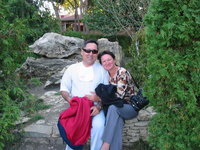 1) 92 % of women who are in a civil partnership, i.e. living together with their partner but not officially married, consider themselves as 'married'. Whereas 85 % of men in the same situation consider themselves to be 'single'


2) The Russian researchers also found that those who are married (or believe that they are married) and are in love with their other half, tend to live 5 years longer than those who are single or are unhappy with their relationship


3) Israele researchers found that those men who are happy with their spouse tend to have 50 % less of seasonal colds & flues than those who have constant problems with their partners


4) More than 75 % of newly weds will divorce and more than half of these divorces happen in the first 7 years of their marriage


5) In Europe, only every 6th woman tend to re-marry after her first unsuccessful marriage


6) Those couples who have sex at least 3 times a week over many years, tend to look 3 years younger than their peers who do not have as many 'bouncy cuddles' in bed

7) After 4 years of marriage many couples experience less satisfaction with their relationship, and even less satisfaction once their reach 7-year mark in their marriage


8) Most modern couples have only a few minutes a day to spend with each other: the valuable time goes on commute to and from work, home chores, TV and Internet, and hobbies


9) To make your relationship as secure as possible, you need to learn how to deal with daily stress effectively and making plans for the future together


10) Also, creating your social circle of friends, having a hobby (or having 'me' time), being positive about life in general, and having fun (and lots of laughter!) together with your partner, add up to a successful long-term relationship
---
Other articles you might like:


How do we choose our partners and friends

Why do we find some people attractive

Why do I 'always' need to be in a relationship (to feel happy)

Why am I lonely

What is social rejection

Why people commit suicide

Why do we fall in love




---
---
---
---




Or follow me on Twitter and Google+ by clicking on the symbols below:


---
---


Sign up below to receive my free email newsletter with new fresh articles to help you to become healthier and happier.
It's sent about once a month. No spam. No sharing of your email address. Easily unsubscribe at any time.